So....How's Your Girl, Handsome Boy Modeling School, 1999 There is an unwritten list of albums that would make sense when you look at a drawing or painting of mine. So.....How's Your Girl? is one of them. The first album from these two blessed producers is like a creative breakthrough recorded for you to witness. Dan The Automator and Prince Paul compliment each other so well, it makes me wonder why they aren't still making albums together. On this album, they assume the names of Nathaniel Merriweather and Chest Rockwell however.  Experimental mc's like De La Soul, Del tha Funkee Homosapien, El-P, Encore, Mike D from the Beastie Boys, Sadat X, Grand Puba and Kool Keith are featured mc's generally recognized by most people fluent in the Golden Era's underground. The album conceptually experiments with the soundtrack and turns an album into a comedy about male modeling.  The majority of the samples are from Get A Life featuring Chris Elliot. The album is hilarious, completely random, smoked out and a classic hip hop album. It highlinghts 2 of 4 components of hip hop (only missing b-boying and graffiti). Dj's/turntablists featured on this album include Kid Coala, DJ Shadow and DJ Quest, some of the most talented mc's are featured and the production is second to none.
The vocalists on the album are as talented as the producers and the mc's. I have always wanted to search for the vocalists, but I never followed through with it for some reason. Miho Hatori and Roisin Murphy are the two credited vocalists on Wikipedia and I'll be looking them up soon to hear more of their work.  Roisin Murphy is an Irish electronic singer that I am completely unfamiliar with.  MIho Hatori is a Japanese singer that has work with a NYC band called Cibo Matto.
[audio:http://ra-nyc.com/boywithstick/wp-content/uploads/2011/04/02-Magnetizing.mp3|titles=02 Magnetizing]
One song that stands out to me is "The Truth" that was produced by Dan The Automator and Prince Paul and features J-Live and Roisin Murphy. The song takes a trial court concept and turns it into a one man judge and jury played by J-Live. The guilty party is a very talented voice named Roisin Murphy. Other tracks deserve a lot of credit too, but this track is one of my favorites.
[audio:http://ra-nyc.com/boywithstick/wp-content/uploads/2011/04/07-The-Truth.mp3|titles=07 The Truth]
The fact that this album was never made into a full length film that goes track by track is unfortunate. It only supports the idea that music can tell stories as well as film. Prince Paul did this before with another album produced in 1999 called Prince of Thieves. Prince Paul has a ridiculous list of producing credits and he has been involved on too many albums to list. He is definitely one of the best producers of all time. Dan The Automator is also one of the most creative producers of his time. When you look at all of the albums that he has worked on, it's safe to say that. A very abridged list is Dr. Octogonecolgist, Deltron 3030, all of the Gorillaz albums and this one.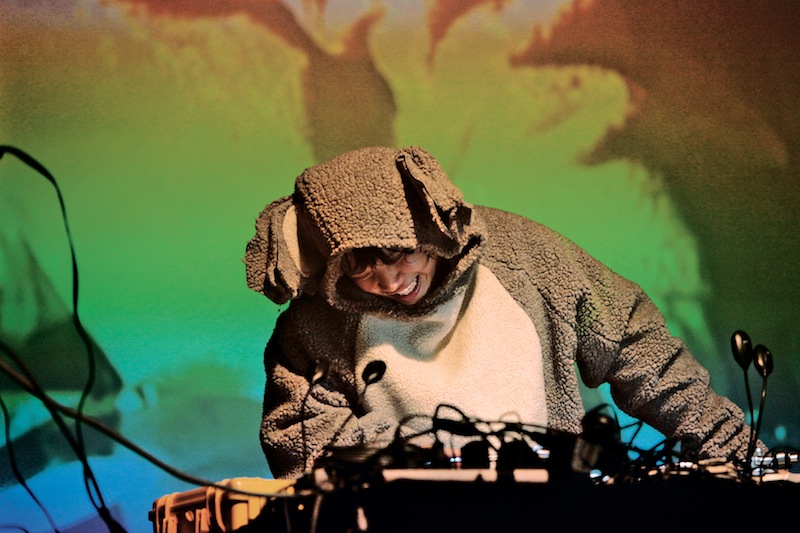 I have to say this. For all of the talent on this album it's amazing to me that more people will recognize albums from Master P as being classic, while they have never heard of this album. Handsome Boy Modeling School does exactly what it advertises. The name of the group and the high quality music make fun of high class, self absorbed, vain, materialistic, shallow people that consider themselves better than "normal people" and also are "more attractive".
Just in case you needed more reasons to like this album, Biz Markie is on an interlude. Even Ben Stein couldn't hold in a smile if you played Biz Markie for him. So....How's Your Girl is a classic Golden Era album and if you love hip hop and you haven't heard this album before, you're welcome.
Top Tracks
Rock N' Roll (Could Never Hip Hop Like This), Magnetizing, Metaphysical, Waterworld, Once Again, The Truth, Holy Calamity, Calling the Biz, The Projects, Sunshine, Modeling Sucks, Torch Song Triology, Megaton B-Boy 2000
Links
Handsome Boy Modeling School on MySpace
Ronin