Fornever, Murs & 9th Wonder, 2010
This is a repost from my previous blog.  Summertime is right around the corner andFornever is a great album that can get you ready for it.
How can you really go wrong with this combination? Murs has been steadily stepping his game up and 9th Wonder continues to release sick tracks. Each have their own unique style and I'm not sure how their paths crossed, but I'm glad they did. I was surprised to see that they had an album out again. Murs: 3:16 (The 9th Edition) and Murray's Revenge were both tight albums that have established the fact that when these two get together, good hip hop is the product. Murs shook it up last year with the very respectable FELT 3: A Tribute to Rosie Perez, Fornever, extending the exposure of Murs for President and touring.  Not to mention, there's a little tour MURS has been organizing called the Paid Dues Festival.  This festival boasts a ridiculous lineup that is some sort of heaven on earth for hip hop fans.  This year, Immortal Technique, a Black Star reunion, Bun B, Sage Fancis, Asher Roth & Nottz are Rawth, Dead Prez, Tabbi Bonney, Nipsey Hussle, Eligh, Dom Kennedy, Slaughterhouse, DJ Muggs, Planet Asia, DJ Exile, Blu and Fashawn and Opio among a long list of additional performers are all set to perform at the Paid Dues Festival.  Meanwhile, 9th has been keeping himself busy with releasing several albums with Duckdown, Murs, developing new talent and producing for an All-Star list of mc's. To really understand the impact that 9th Wonder has made on hip hop, it may help to realize that nobody in hip hop really knew what Fruity Loops was before 9th Wonder. He is introducing us all to new software! He should get sponsored paid by them for getting their name out (if  he hasn't already).
Fornever is a great album. It starts off with the title track with Murs and Kurupt. No disrespect to Kurupt, but Murs is a more diverse mc. Kurupt definitely deserves respect for really pushing the West Coast style, flow and being a pioneer affiliated with some respected mc's, but in this song, Murs stands out. 9th's samples and head bobbin' beat and tough bass lines combine perfectly with Murs' storytelling and concepts. There are plenty of songs to chose from, but why not just check out the album and let me know what you think of it? It can't hurt.
Style
Soul, diversity, creative, genuine messages, unique talents and a great team are the way that I would describe Fornever. The album goes from fast to slow, telling serious stories to hanging out at a BBQ with a beer. One track that stands out to me is I Used to Love H.E.R (Again). They remixed Common's back in the day culture bomb, I Used to Love Her, off Resurrection. Murs pays his respect by keeping important parts of the original song and adds his own spin to it when he wants to and it works really well. The music is light hearted, low key and there are soulful samples that will make you want to two step.
The album is not pretentious, flashy and it won't be getting too much time on the Top 40's tv and radio stations. Murs can switch from intelligent to ghetto with ease and it's believable/genuine. He doesn't oversell himself as a hard ass and he doesn't brag at all. Overall, Fornever is an album that has a little bit of everything.
[audio:http://ra-nyc.com/boywithstick/wp-content/uploads/2011/05/05-murs_and_9th_wonder-cigarettes_and_liquor.mp3|titles=05-murs_and_9th_wonder-cigarettes_and_liquor]
Top Tracks
Fornever (featuring Kurupt), The Lick (featuring Verbs), Asian Girls (featuring 9thmatic), Let Me Talk (featuring Suga Free, Cigarettes And Liquor, Vikki Veil, I Used To Luv H.E.R (Again), West Coast Cinderella.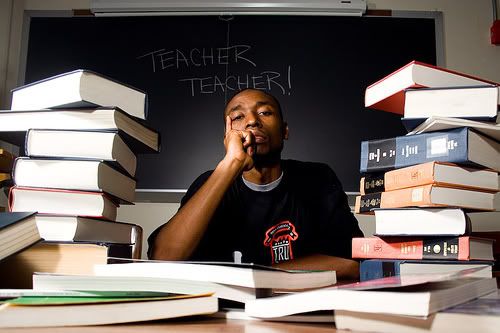 Links